SEPTEMBER 03, 2021
Nick Butter Completes His Gruelling #RunBritain Challenge
Nick Butter is an endurance athlete from Bristol who was the first person to complete a marathon in every country of the world.

Starting in April 2021, OOFOS supported the British athlete for his #RunBritain Challenge which saw him tackle 200 marathons in 100 days – around the coast of Britain – to raise awareness and support for The 196 Foundation. OOFOS helped aid his recovery throughout the challenge which finally finished in August.
We get the low down from Nick Butter
Tell us about the Run Britain challenge. What does it entail?
Run Britain is a 5,240-mile epic journey around the entire coastline of Great Britain. I set off on April 17th and since then I've been running up to two marathons a day. By the end, in the middle of August, I'll have reached a total of 200 marathons in about 130 days over the course of this trip. I'm doing all of this to raise money and awareness for my foundation, 196 Foundation, which helps support different communities and individuals around the world. We work with a hugely diverse range of projects – everything from providing elderly people in need with wheelchairs to building schools in Africa. 196 Foundation is based on a democratic donorship model where donors have a voice on what projects we support. We're asking for donations of £1.96 per month. More information can be found at: the196foundation.com.
What motivated you to take on this epic challenge?
Run Britain came to light as a result of how COVID-19 impacted the world. I had been making plans to run from the North to the South of Malawi in Africa. Then, I instead planned an expedition to New Zealand. But ultimately COVID prevented all of that. It occurred to me that although I've been to every country in the world, I've never really experienced the coastline of Britain and what it has to offer. I thought – this is such a good opportunity to see the country and learn about Britain that I can't pass it up. Run Britain has provided me with the chance to meet local people and celebrate that as a community, as restrictions are lifted in Britain, runners can run together again safely.
Recovery wise, what have you been prioritising throughout the challenge?
My day is split into two halves. The first is a 12-hour running period and the e second is a 12-hour recovery period, with five to eight hours of sleep. The remainder of that recovery period is focused on eating the right food to make sure my muscles are recovering overnight, along with ensuring the food is providing me with enough energy to get up early and run the next morning. In terms of active recovery for my feet and my legs, my standard process consists of resting, icing, compression and elevation. Right away my socks are off and my OOFOS are on to help get fresh oxygenated blood to my feet. With the slip-on styles of OOFOS it means I can walk around the van with my support team in comfort without restricting my feet. A critical part of my recovery between runs is that I'm not in running shoes – I'm in my OOFOS, which have cushioned OOfoam soles to absorb impact. While I'm walking around in my OOFOS there is less impact on my joints so that they can recover while I'm not running. Wearing them feels like walking on air! They really are super comfortable and just what I need after a day out on the road.
As an endurance athlete, how important is it to keep feet, ankles and knees healthy?
Joint health in the lower body is crucial for long term stability in endurance running. The OOFOS footbed supports my arches so that my joints don't have to work hard between runs and they can recover for the next day. I also factor in sleep and nutrition to make sure my joints are healthy.
How has OOFOS helped aid the recovery process after a hard day of running?
Recovery comes in many forms but ultimately, I think that sleep is at the top of the list. You must enable your body to repair itself. If your mind isn't ready to give your body the energy it needs, then your body can't perform. Secondly you need to have an awareness of how much time you have for recovery and make the most of that. The last thing you want to do is walk around in trainers during recovery, so you want to slip on something easy and comfy and ideally open-toed so you can examine any issues like blisters. Lastly you need to focus on recovery foods and nutrition.
What are your essential recovery tips for anyone wanting to take on an endurance challenge?
The way that the cushioning of OOFOS supports my running recovery is mainly due to the reduction of impact, as my feet are generally bruised after a day of running 90-100 thousand steps. The cushioning is beneficial for each joint from my toes through to my ankle and into my hips. Being able to walk around freely in the evening in OOFOS also means that psychologically I know I'm not doing any additional damage and actually preparing for tomorrow, even when I'm relaxing.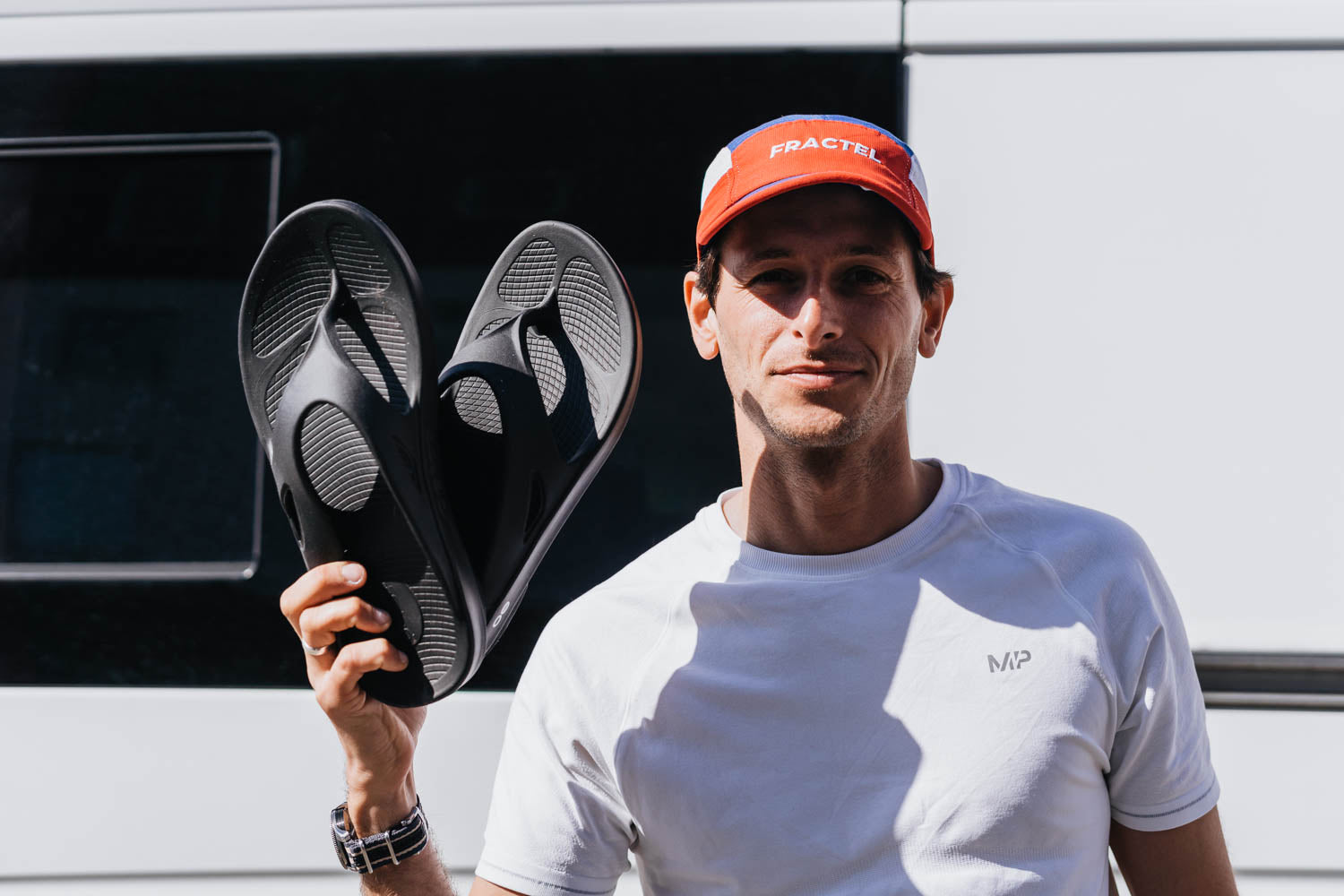 OOFOS Supports Nick Butter as he Runs Britain
Apr 30, 2021
OOFOS will be helping Nick Butter to Recover and feel better as he embarks on his #RunBritain Challenge.
View the story
Read more inspirational stories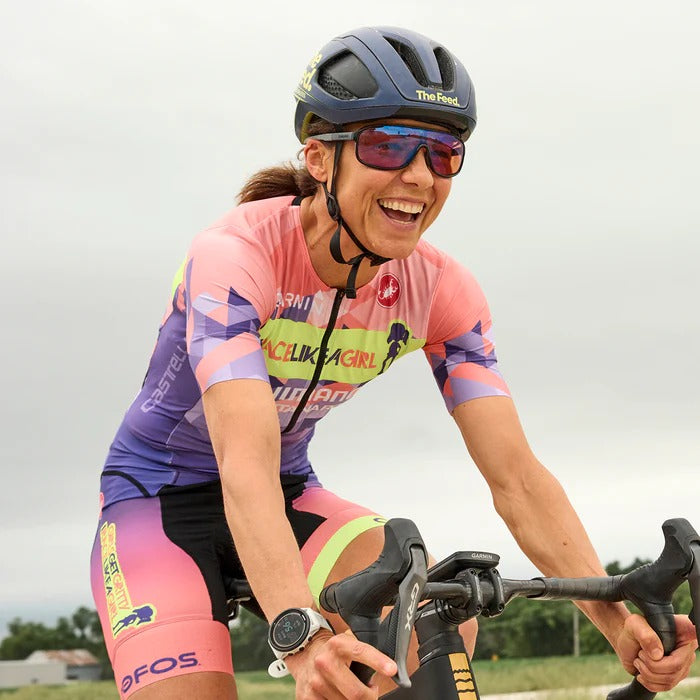 Angela Naeth Pairs Active Recovery with Coaching & Competing to Fuel Her Passion for Community
Jun 13, 2023
View the story